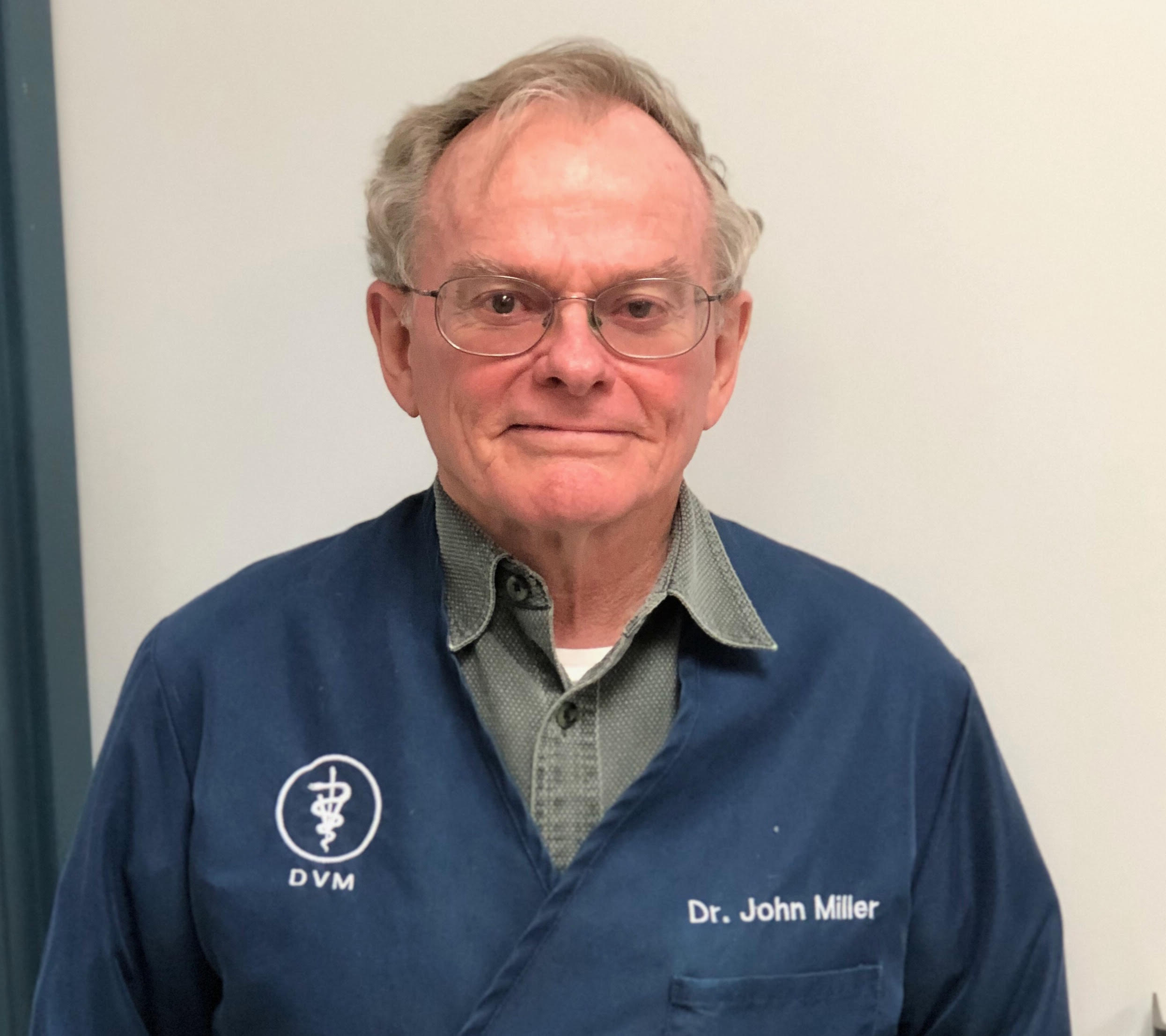 Dr. Miller was raised as the son of a US Airman. He spent a large portion of his childhood traveling the country as his dad got reassigned. He came to Arkansas to start his high school years at Little Rock Central High. He started college at Michigan State University where he did two years of undergraduate work before transferring to UALR where he received a Bachelor's Degree in Zoology.

Dr. Miller was accepted into the veterinary program at Louisiana State University in 1975. He received his degree in Veterinary Medicine in 1979.

After graduation from LSU, he worked in the Shreveport/Bossier area for seven years. He then left Louisiana to return to Little Rock and start Otter Creek Animal Hospital in 1987.

Dr Miller and his wife both enjoy the outdoors. They are especially fond of hiking and biking. They both are also members of the Arkansas Scottish Country Dance Society.